SINGLE PHASE UPS RENTAL | Gravity Power Solution | Secure Power Supply
Single Phase UPS Rental At Gravity Power Solution, we recognize the need for reliable and secure power supply in various applications. Our Single Phase UPS Rental service provides stable and continuous power, ensuring your operations run smoothly without any interruptions
Single Phase UPS Rental is ideal for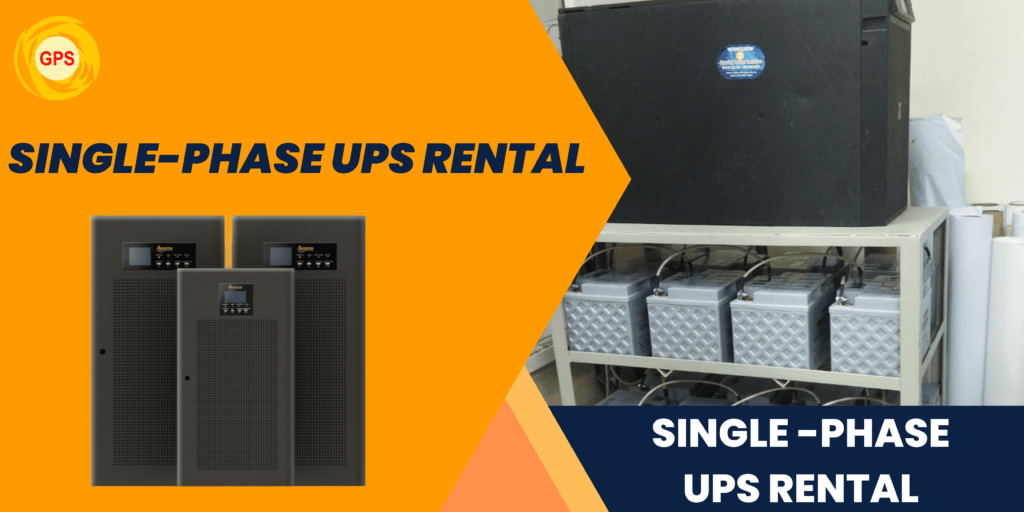 Small to medium-sized offices
Retail stores and restaurants
Home offices and personal use
Schools and educational institutions
Medical and dental clinics
Data centers and server rooms
Best single-phase UPS rental solutions at competitive prices. Our team of experts is committed to providing the highest level of customer satisfaction and support.
Browse our UPS rental services for an extensive range of options tailored to your specific power requirements. Whether it's a small home office or a medium-sized business, Gravity Power Solution is your go-to choice for Single Phase UPS Rental.
UPS Rental Services Across Multiple Locations
If you're looking for reliable and affordable UPS rental services, you've come to the right place! Our company offers a wide range of UPS models to suit your needs, and we serve multiple locations across India. Whether you're in Delhi, Mumbai, Bangalore, Hyderabad, Chennai, Kolkata, Pune, Ahmedabad, Surat, or any other location, we can provide you with the UPS rental services you need.
Our UPS rental services are ideal for businesses, organizations, and individuals who need backup power for short-term or long-term periods. Our rental terms are flexible, and we offer competitive pricing to ensure that you get the best value for your money. We understand the importance of a reliable power supply, and we are committed to providing our customers with high-quality UPS models that are easy to use and maintain.
Here are some of the locations where we offer UPS rental services:
UPS rental services in Delhi
UPS rental services in Mumbai
UPS rental services in Bangalore
UPS rental services in Hyderabad
UPS rental services in Chennai
UPS rental services in Kolkata
UPS rental services in Pune
UPS rental services in Ahmedabad
UPS rental services in Surat
In each location, we offer a range of UPS models that are suitable for different applications and power requirements. Whether you need a UPS for your office, store, data center, or any other facility, we can provide you with the right model and configuration to meet your needs.
Our UPS models are known for their reliability, durability, and efficiency. We use high-quality components and state-of-the-art technology to ensure that our UPS systems provide stable and clean power to your equipment, protecting it from power outages, surges, and other electrical issues
Q: How do I choose the right single phase UPS for my needs?
A: Our team of experts will guide you in selecting the best single phase UPS based on your power requirements, load capacity, and application.
Q: How do I get started with Single Phase UPS Rental?
A: Contact us to discuss your needs, and we'll provide a tailored solution and a quote for our single phase UPS rental services.
Q: What is the duration of the single phase UPS rental period?
A: We offer flexible rental durations to suit your needs, ranging from short-term to long-term rental options.
Q: Is maintenance included in the Single Phase UPS Rental service?
A: Yes, our Single Phase UPS Rental includes regular maintenance to ensure the UPS functions optimally throughout the rental period.
Don't let power disruptions affect your operations; choose Gravity Power Solution for all your Single Phase UPS Rental needs. Contact us today to learn more about our offerings and secure the best single phase UPS rental service for your application.