UPS RENTAL FOR HOSPITALS | Gravity Power Solution | Reliable Power Backup
UPS Rental For Hospitals Gravity Power Solution offers a dependable and continuous power supply with our UPS Rental for Hospitals, designed to meet the critical power needs of healthcare facilities. Our rental services ensure smooth and uninterrupted operations, keeping power disruptions at bay and maintaining patient safety.
The UPS Rental for Hospitals is ideal for
Emergency departments and intensive care units
Operating rooms and surgical suites
Diagnostic imaging centers and laboratories
Medical records and data storage facilities
Pharmacy and medication storage areas
Administrative and management offices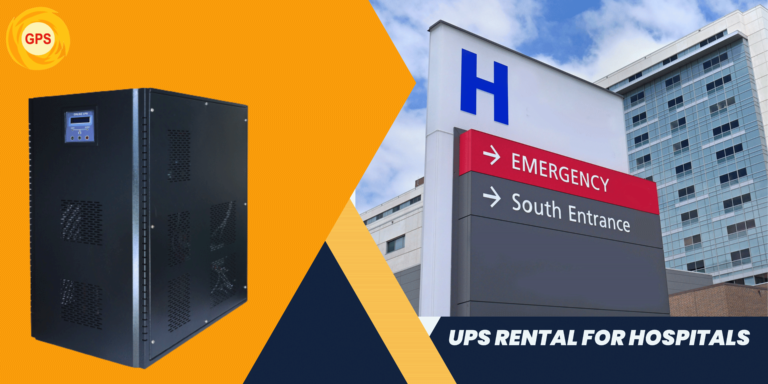 Explore our UPS rental services to find a diverse range of solutions tailored to your specific power requirements. Trust Gravity Power Solution for your UPS Rental for Hospitals needs, ensuring uninterrupted power supply in critical healthcare settings.
| | | |
| --- | --- | --- |
| Hospital Area | UPS Capacity | Features and Benefits |
| Emergency Department | 10-30 KVA | Fast response, high efficiency, and reliable power for life-saving equipment |
| Operating Rooms | 20-40 KVA | Sustained power supply for surgical equipment and lighting systems |
| Diagnostic Imaging | 30-60 KVA | Stable power for sensitive imaging equipment, preventing disruptions |
| Laboratories | 10-20 KVA | Consistent power for research and testing equipment |
| Medical Records | 10-20 KVA | Secure power backup for data storage systems |
| Pharmacy | 5-10 KVA | Reliable power for temperature-controlled medication storage |
Choose Gravity Power Solution for all your UPS Rental for Hospitals needs, and protect your healthcare facility from power disruptions. Contact us today to learn more about our offerings and secure the ideal UPS rental service for your hospital's power requirements.