UPS RENTAL FOR OFFICES | Gravity Power Solution | Uninterrupted Power Supply
UPS Rental for Offices by Gravity Power Solution Ensures continuous power for various office types. Discover our top-quality UPS rental services today  At Gravity Power Solution, we understand the importance of uninterrupted power supply in office environments. Our UPS Rental for Offices service provides continuous and dependable power, ensuring your office functions smoothly without any disruptions.
We cater to various types of offices requiring UPS Rental for Offices, including
UPS Rental Corporate offices and headquarters
UPS Rental Co-working spaces and shared offices
UPS Rental Home offices and remote workstations
UPS Rental Government offices and public sector buildings
Ups Rental For Offices
UPS Rental Services For offices
UPS Rental Educational institutions and Research centers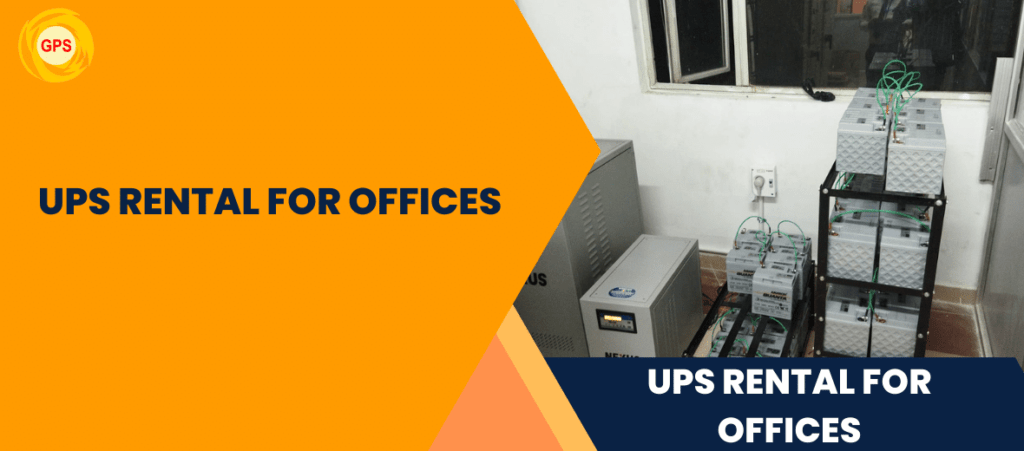 Browse our UPS rental services for an extensive range of options tailored to your office's requirements. Whether it's a small home office or a large corporate building, Gravity Power Solution is your go-to choice for UPS rental For services.
Q: How do I choose the right UPS for my office?
A: Our team of experts will guide you in selecting the best UPS based on your office's power requirements and infrastructure.
Q: How do I get started with UPS Rental for Offices?
A: Contact us to discuss your needs, and we'll provide a tailored solution and a quote for our UPS rental services.
Q: What is the duration of the UPS rental period?
A: We offer flexible rental durations to suit your needs, ranging from short-term to long-term rental options.
Q: Is maintenance included in the UPS rental service?
A: Yes, our UPS Rental for Offices includes regular maintenance to ensure the UPS functions optimally throughout the rental period.
Don't let power disruptions hinder your office operations; choose Gravity Power Solution for all your UPS Rental for Office needs. Contact us today to learn more about our offerings and secure the best UPS rental service for your office.